Pizza sauce is an example of "simple is best". Good canned tomatoes and paste and a few simple seasonings are all you need to make a flavorful, authentic pizza sauce in under 5 minutes!
My first job was working as a pizza cook at a popular Italian restaurant in Arizona. My sister and mom worked there, too. The restaurant, founded by a Sicilian immigrant in the 1930's, featured authentic Italian recipes that were, in my opinion, incomparable. I learned to make their pizza sauce on the job when I was 15, and I've made it that same way ever since. It's so simple. We crushed whole, canned tomatoes with our hands, added some tomato paste, and spread it over homemade pizza dough. We added a sprinkle of dried oregano, salt, and pepper. That was it--so simple! This easy-as-it-gets sauce adds flavor without overpowering the cheese and toppings.
In order to make that method easy to replicate and in "recipe form" for the blog, I measured how much oregano, salt, and pepper I normally sprinkled over the crushed tomato mixture. Instead of hand crushing the tomatoes, I now use a food processor or blender. The result is a quick recipe that is enough for 4 pizzas--each made with 1/2 pound of pizza dough. My No-Knead Pizza Dough recipe makes 2 pounds of dough--the exact amount to match with a full batch of this pizza sauce.
There are many pizza sauce recipes out there that involve slow cooking lots of ingredients. Not necessary. This simple no-cook recipe yields the perfect flavor for the best pizza!
Step-by-step photos for making


Pizza Sauce

Step 1. Assemble the ingredients:
canned whole tomatoes (You'll get better quality tomatoes if you buy them whole rather than diced or crushed; however, in a pinch you can use diced canned tomatoes.)
tomato paste (canned or in a tube)
dried leaf oregano (not ground)
salt
pepper
view on Amazon: dried oregano leaves, whole canned tomatoes, tomato paste, Oxo pepper mill

Step 2. Add ingredients to a food processor or blender, or use a hand-held immersion blender. I'm using a mini-food processor in these photos. Pulse until the desired consistency--smooth or chunky--your choice. (You may also crush the tomatoes by hand and stir all ingredients together.)
view on Amazon: mini food processor (perfect for small-batch blending like this pizza sauce; I use mine regularly for mincing or chopping garlic, ginger, onions, herbs, and nuts)
Done! So simple, right? I like my sauce to have some texture, so I pulse it just 4-5 times and leave some small chunks in the sauce. If you want a smooth sauce, simply blend it longer until it's the consistency you like.
There's no need to cook the sauce. It will cook along with the cheese and toppings when the pizza is baked.
Chunky or smooth, this simple sauce is totally yummy! You can see the consistency of my sauce in the quick video below:
Click here to see it in action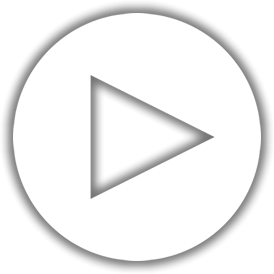 Click to pause
The sauce is ready to spread over pizza dough. (Extra sauce is freezable.)
Spread a layer of sauce, add cheese and toppings, bake and enjoy the best homemade pizza!
If you like Italian food as much as I do, you may also like these recipes: meatballs, marinara sauce, pesto, antipasto, creamy Italian dressing, and garlic bread spread. All are based on recipes from that same Italian restaurant where I learned to make pizza.
Make it a Yummy day!
Monica
Pizza Sauce
By Monica Servings: makes 2 cups
1 can (14.5 oz) whole tomatoes, including liquid
1/4 cup tomato paste
1/4 teaspoon kosher salt
1/4 teaspoon ground black pepper
1 teaspoon dried oregano
Add ingredients to food processor (mini- or full-size) or blender, or use a hand-held immersion blender. Pulse until desired consistency--smooth or chunky.

May also dice or crush tomatoes by hand and stir all ingredients together.

Spread sauce over pizza dough, add desired cheese and toppings. Bake or grill pizza.

Makes 2 cups of sauce. Enough for 4 pizzas (1/2-lb dough each).

Freezes well.