I love it when restaurants serve a simple sugar syrup along with a glass of iced tea. It instantly stirs in, unlike granulated sugar that needs to be stirred and stirred and stirred. At home, I like to kick the sweetened syrups up a notch by adding flavors to them. That way, I can keep a plain pitcher of tea in the fridge and instantly stir in a flavored syrup to add both sweetener and whatever flavor I'm in the mood for. I've already shared my recipes for Cinnamon Simple Syrup and Pumpkin Spice Simple Syrup and Natural Fruit & Herb Honey Syrups--those are all tasty stirred into a variety of hot and cold drinks and cocktails.
Today, I'm adding my Mint Simple Syrup recipe to the mix. I love its refreshing taste, vivid green color, and versatility for use in cocktails, hot cocoa, lemonade, and hot or cold tea. I especially love using this mint syrup in mojitos, iced tea, and sparkling water.
Step-by-step photos for making


Mint Simple Syrup

Step 1. Assemble these 3 ingredients:
Step 2. Make a simple syrup, which is made by heating water and sugar over medium heat until the sugar dissolves into a clear syrup. A "simple syrup" uses a 1 to 1 ratio of sugar to water. A "rich simple syrup" uses a 2 to 1 ratio of sugar to water for a more concentrated, thicker syrup. A rich syrup needs to be covered and simmered for 10 minutes to avoid chrystallization. I use a rich simple syrup in this recipe, but either will work.
You will end up with approx. 1-3/4 cups of rich simple syrup. Allow it to cool completely.
How to retain the green color.

Most mint syrup recipes involve simmering the mint in the water with the simple syrup to extract the mint flavor. However, the mint oxidizes and turns brown as it cooks, resulting in a brown syrup with an unappealing appearance. I learned a different method from

Imbibe.com

. When mint is quickly blanched in boiling water and immediately plunged into an ice water bath, it halts the plant's enzymes from causing the mint to turn brown. Then the leaves are pureed and left in the syrup. The result is a beautifully bright green, flavorful syrup.
Step 3. Before blanching the mint, tie it into a bundle using kitchen twine so it's easier to manage. Make a bundle of 8 to 10 mint sprigs--approx. 1/2 oz. of mint.
Step 4. Immerse the mint bundle into boiling water for 15 seconds (no longer!)
Step 5. Immediately immerse the mint into a bowl of ice water for 1 minute.
Click here to see it in action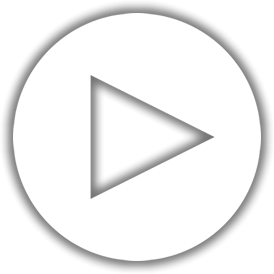 Click to pause
Step 6. Pat the mint dry on a towel and separate the leaves from the stems.
Step 7. Add blanched mint leaves and cooled syrup to a blender and puree for 1 minute.
Step 8. Pour blended mixture through a fine mesh wire strainer to remove any remaining mint bits.
Click here to see it in action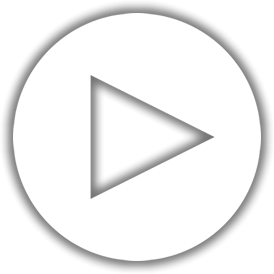 Click to pause
Done! It's so easy to make and great to have on hand.
Store it in a jar in the fridge. It will be good for 2 to 4 weeks.
I like to use a pancake house syrup server for storing my mint syrup in the fridge. It's easy to neatly dispense a little bit of syrup at a time.
Click here to see it in action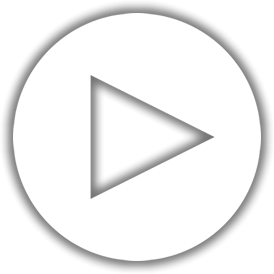 Click to pause
Make it a Yummy day!
Monica
Mint Simple Syrup
By Monica Servings: makes 1-3/4 cups
2 cups granulated sugar
1 cup water
8-10 fresh mint sprigs (approx. 1/2 oz.)
MAKE A RICH SIMPLE SYRUP: Combine sugar and water in saucepan and heat over medium heat until sugar is dissolved and mixture is simmering; cover pan and continue to simmer for 10 minutes. Remove from heat and cool completely.

BLANCH THE MINT: Add ice cubes to a medium bowl, fill with cool tap water, and set aside. Using kitchen twine to tie mint sprigs into a bundle. Fill a small saucepan with water, bring it to a boil, immerse mint bundle in boiling water for 15 seconds. Immediately immerse in bowl of ice water, leaving it there for 1 minute. Separate mint springs and pat dry on a towel. Remove mint leaves from stems; discard stems.

BLEND AND STRAIN SYRUP: Add cooled sugar syrup and mint leaves to blender. Puree for 1 minute. Set a fine wire mesh strainer over a bowl and pour blended mixture through it to remove any remaining bits of mint.

Store in jar or syrup dispenser in fridge for 2-4 weeks.

Based on recipe from Imbibe.com.