This flavorful recipe is so easy that it can be thrown together for a quick meal at the last minute. Most Korean chicken recipes I've come across begin with flouring and frying the chicken before adding the sauce. I do a simple stir-fry of the chicken instead which is faster and healthier yet still bursting with flavor. The sauce has the distinctive flavor of Gochujang, a fermented chili paste that is a staple in Korean cooking. You can increase or decrease the amount of chili paste to suit your tolerance for heat. This chicken has a tasty balance of sweet and spicy along with stickiness from honey.
Korean food is an often-requested family favorite in our house. Find more of my Korean recipes here: Korean recipe index

Step-by-step photos for making


Korean Sticky Chicken
Step 1. Assemble the ingredients:
FOR THE SAUCE
honey
rice vinegar
soy sauce
sesame oil
Gochujang (Korean chili paste)--adjust the amount to suit your heat tolerance; may substitute Sriracha or other hot sauce
brown sugar
ketchup
garlic
ginger
salt and pepper
view on Amazon: gochujang (Korean red hot pepper paste), toasted sesame oil, low sodium soy sauce, rice vinegar
Boneless chicken thighs (may substitute breasts) -- I prefer thighs because they are less dry and more tender, but either will work well.
FOR GARNISH
Step 2. Thinly slice the scallions; set aside.
view on Amazon: my go-to chef's knife
Step 3. Mince the garlic.
view on Amazon: garlic press
Step 4. Use a spoon to scrape peel off of ginger, then grate ginger with a Microplane. (You can also use the Microplane to grate garlic if you don't have a garlic press.)
view on Amazon: Microplane
Step 5. Add the sauce ingredients to a small bowl and stir to combine. Set aside.
Step 6. Heat oil in a skillet, add half of the chicken and spread it out in a single layer. Sprinkle with salt and pepper and cook until browned; flip over and brown the other side.
Step 7. Transfer browned chicken to a plate and brown and season the remaining half of the chicken. Return all of the browned chicken to the skillet.
Step 8. Pour the sauce over the browned chicken, stir to evenly coat, and cook for a few minutes until sauce is thickened.
Click here to see it in action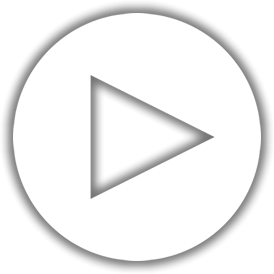 Click to pause
Step 9. Transfer chicken to a serving platter or bowl and garnish with sesame seeds and scallions.
Serve with rice or noodles.
Delicious in Korean rice or noodle bowls. I periodically prepare lunch for the hungry crew at my sons' company Less Annoying CRM located in downtown St. Louis. This Sticky Chicken was among the dishes included on a make-your-own Korean rice or noodle bowl buffet.
Here are some of my other Korean recipes I included in the buffet. It was a hit!
Make it a Yummy day!
Monica
Korean Sticky Chicken
By Monica Servings: 4 servings
1-2 tablespoons neutral oil (vegetable, canola, peanut, grapeseed)
1 lb boneless chicken thighs or breasts, thinly sliced into bite-sized pieces
salt and pepper
FOR SAUCE:
1 tablespoon soy sauce
1 tablespoon rice vinegar
2 tablespoons Gochujang (Korean chili paste)--use more or less to adjust for how much heat you want. May substitute 1-2 teaspoons Sriracha or other hot sauce, if preferred.
2 tablespoons ketchup
3 tablespoons honey
1 tablespoon brown sugar
1 teaspoon sesame oil
1 tablespoon minced garlic (3 cloves)
1 teaspoon minced ginger
FOR GARNISH:
toasted sesame seeds
1-2 chopped scallions
In large non-stick skillet, heat 1 tablespoon oil on medium-high heat. Add half of chicken and spread out in single layer, sprinkle with salt and pepper and cook until browned, flip over with tongs and brown other side. Remove to a plate, and brown remaining chicken, adding more oil to pan, if needed.

While chicken browns, combine sauce ingredients in small bowl.

Return all chicken to skillet, pour in sauce, toss chicken until evenly coated and simmer for 2-4 minutes until sauce is thickened.

Transfer to serving plate or bowl and garnish with sesame seeds and chopped scallions.