I love hearing from you! Thanks so much to everyone who has stopped by The Yummy Life. Your comments provide ideas and inspiration for me and all who visit. Here are some updates and Yummy tidbits from readers.
About my post on Slow Cooker Mashed Potatoes--
Sandra commented that the method of soaking the potatoes to remove some of the starch (for fluffier potatoes) is also beneficial for diabetic cooking. Great tip, Sandra!
Shari didn't use the slow cooker for her mashed potatoes, but she did soak and rinse hers several times. She said that they were the best mashed potatoes she'd ever made. Yay!
Amanda unfortunately didn't have success with the slow cooking method for the mashed potatoes. She reported that her potatoes were still crunchy after more than 4 hours of cooking time. It was Thanksgiving Day--a bummer of a time to have a recipe go wrong. After hearing from her, I did some research on slow cookers and added a section called "Slow cookers are not all the same" to that post. There are several variables that can effect cooking times, and Amanda thinks she now has the problem figured out. (Her potatoes started out cold--straight from the fridge, and her slow cooker was too full.) So, if you decide to make this recipe, go back and read the added info. on slow cookers. And, THANKS to Amanda for letting me know about her problem so that we could get to the bottom of it--and hopefully save others from having a bad experience. The whole point of this recipe is to make the mashed potatoes EASIER to make on a busy cooking day. Sure didn't work out that way for poor Amanda. :-(
I ended up making another batch of these potatoes on Thanksgiving Day. I used russets this time (Yukon golds last time) just to test them out. Did the soaking thing again--they turned out great. Although I personally prefer the flavor of the Yukon golds.
About my post on Symphony Bar Brownies:
Several readers had a hard time finding the 1/2 pound size Symphony Bars, but made do by combining other sizes they found. If you can't find Symphony Bars at all, I'm guessing that it work fine to substitute a different kind of chocolate bar--with or without toffee or nuts. Because that's what Symphony Bars are--a big, yummy chocolate bar.
Diane made a batch and loved them. She had more batches planned for Thanksgiving and Christmas.
Shari found the amount of candy bar to be too rich for her--although she liked them. She said she'll reduce the amount of candy added next time. I've done that before. I accidentally bought smaller Symphony Bars once and used them. The brownies were still delicious. So, you can definitely adjust the amount of chocolate added. Although, my crew likes the rich, full-whopping-pound-of-chocolate-bar version.
I made a batch of these for a football party on Sunday. (The Rams won, in case you're interested.) I didn't have much time to cook, and it's so easy to keep these ingredients on hand for a last minute treat--a brownie mix box and 2 candy bars--how easy is that? Always a hit.
About my post on Homemade Cranberry Liqueur:
Christina asked if the quality of vodka used matters when making this liqueur. Great question. My advice is to use a middle shelf vodka like Smirnoff. Expensive, top shelf vodkas like Grey Goose aren't worth the extra cost because their taste will be masked somewhat by the flavors added when making liqueur.
Photos and recipes--Thanksgiving for two.
Here are some photos and recipes from Bracken (aka Brackenthebox) and Rachel--our son and daughter-in-law in Boston.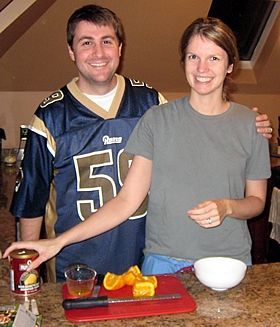 They prepared quite a Thanksgiving feast for two. Several of their recipes came from Fine Cooking magazine. We gave them a subscription for Christmas last year. It's my favorite cooking magazine. Bracken and Rachel have reported many successes with the recipes they've cooked from Fine Cooking throughout the year. Here's what their Thanksgiving feast looked like.
Below:
Roasted fennel and carrots in the works. They got the recipe at a cooking class at Central Market in Houston. It's a favorite of theirs. I've posted it in The Yummy Life recipe library, so you'll always be able to find it there.
An essential cold beverage to keep the cooks hydrated.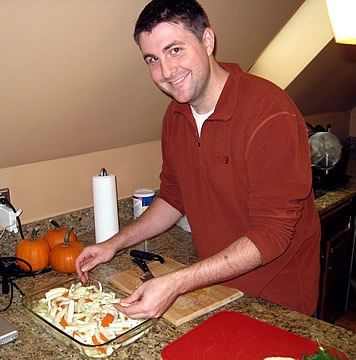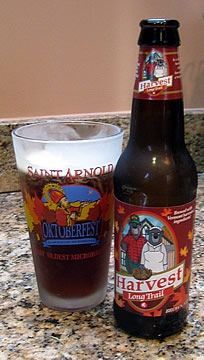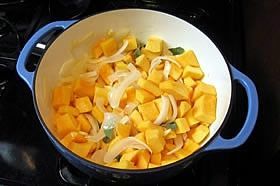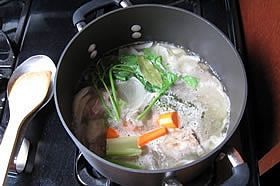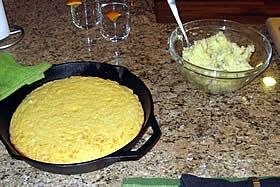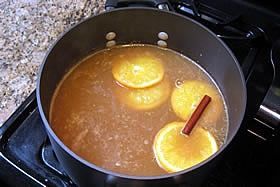 An ambitious and delicious meal for two with lots of leftovers for the coming week.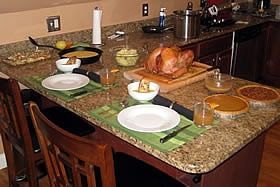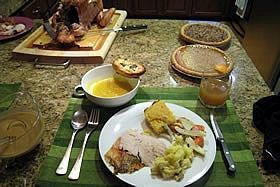 Now you can shop at The Yummy Store:

Click on The Yummy Store any time to shop for some of my favorite tried-and-true kitchen and household doo-dads. The Yummy Store is powered by Amazon, so you can enjoy all of the convenience, security, and value pricing that Amazon has to offer. As an Amazon Affiliate, The Yummy Life receives a small commission on sales that helps to keep this blog going. But, rest assured, there is no added cost for you. The Yummy Store link appears permanently on the bar at the top of the website, so you can conveniently shop anytime, 24/7.
That's all for this week.
To my Yummy readers and friends, thanks for the great ideas, visiting my blog, and joining the conversation. I always love hearing from you.
Make it a yummy day!