Here's an update on my Yummy weekend and some recipes from fellow bloggers.
King-Man and I have been in Boston visiting Brackenthebox, Rachel, and grandkitty Sal. I brought them a few gift jars from my kitchen that I've shared in previous posts: banana bread mix and spiced hot drink mix. I also brought along a jar of my roasted salsa. That recipe will be coming soon. (Pretty fall flower arrangement by Rachel.)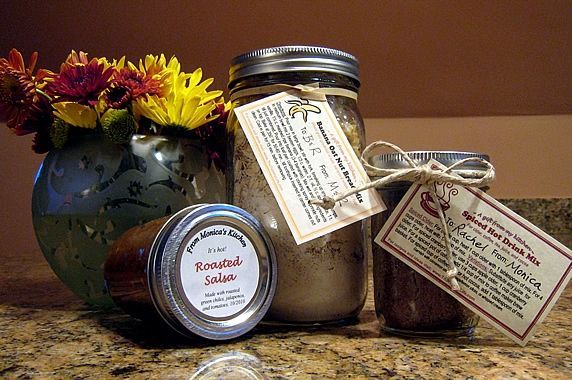 Oh, and I also brought a batch of Symphony Bar Brownies. They didn't last long. Only these two were left by the time I pulled out my camera. The rest were long gone. I've gotta share that recipe with you, too. I will. It's coming soon. One of the most requested recipes by family and friends. Embarrassingly easy. A mix is involved.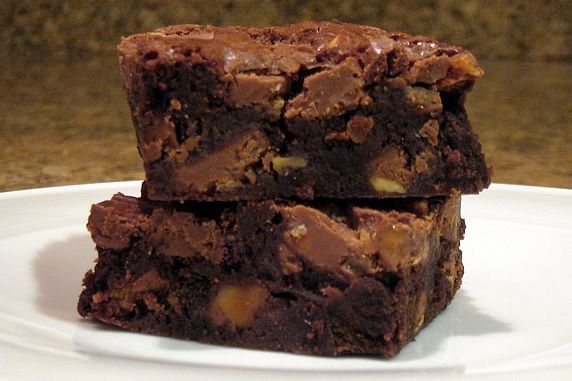 We went for a walk in the Blue Hills and were surprised by how much fall color was still left. It was a beautiful, sunny day.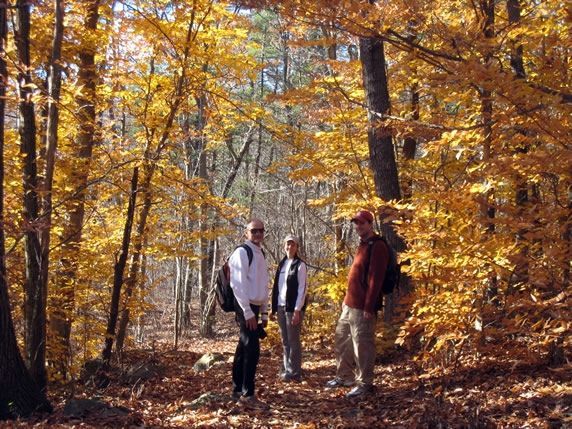 We met our playful (understatement) grandkitty, Sal, and were heartened to see him get cozy with a Rams shirt in preparation for watching the Rams-49ers game. You may recall from a previous post that Sal is already a Cardinals fan. This cat is being raised right.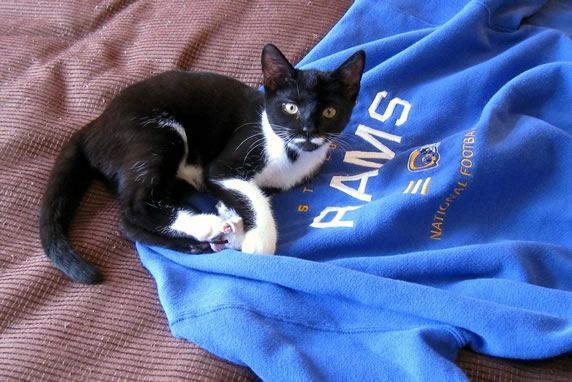 Mouth watering recipes from other bloggers:

There simply aren't enough days in the week to try all of the great recipes that I come across. These are some recipes that look particularly delicious. I'm anxious to try them all. In the meantime, here are their links in case you'd like to add any of these to your fall cooking plans.
Cranberry Liqueur from ABloggableLife.com. This is so beautiful and has to be delicious. It's on my list to make this week. If you want to have it ready for the holidays, you need to make it soon--it has to steep for 3 weeks.

Pumpkin Cinnamon Rolls with Maple Icing from RecipeGirl.com. I just don't even know how to describe how delicious these look. I'm thinking these look like Thanksgiving breakfast.
Chicken and Pesto Farfalle with Sun-Dried Tomatoes from OilAndButter.com. You already know I'm a fanatic about pesto. This is a great combo--pesto, grilled chicken, sun-dried tomatoes.
Cranberry Ice Cream from FigAndKindle.com. I normally only use my ice cream maker in the summer. I'm getting it out for this recipe. Looks beautiful and delicious.
Football Bites from GimmeSomeOven.com. These are TOTALLY going to be served at our next football party. Clever and easy. Check them out!
That's all for this week.
To my Yummy readers and fellow bloggers, thanks for the great ideas, visiting my blog, and joining the conversation. If you have any thoughts about food, kittens, or football, please share. I always love hearing from you.
Make it a yummy day!

Pin on Pinterest