Thanks so much to everyone who has stopped by The Yummy Life. Your comments provide ideas and inspiration for me and all who visit. Here are Giveaway winners and results along with recipe links to some favorite blogs.
----------------------------------------------------------------------------------------------
Walkers Shortbread Giveaway Winners and Results
(Giveaway Deadline was 8 pm CST, April 14)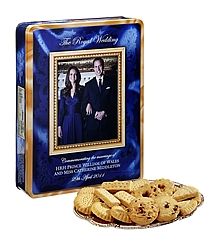 BIG THANKS to Walkers Shortbread
for sponosoring this fun, yummy Giveaway!
Congratulations to these 3 Giveway winners (they were chosen from 56 entries via a random number generator). Here are the winners and their favorite cookies:
Janna - "Gingersnaps. Although I've never met a shortbread I didn't like."
Michelle - "My favorite type of cookie is a tie between homemade chocolate chip (fresh out of the oven and soft!) and shortbread."
Cristel - "Molasses and gingerbread are just about tied for top spot with me!! Now I'm hungry for cookies!"
Please email me your addresses ASAP (monica@theyummylife.com), so Walkers can get your shortbread tins on their way to you! (I need to hear from you within 48 hours; otherwise, another winner will be selected.)
Thanks to all my yummy readers who entered the contest, left comments, and shared the Giveaway on Facebook, Twitter, and Stumpleupon! I had so much fun reading all of the comments about your favorite cookies.
Many of you share my love of Walker's Shortbread!
Karen - I buy my mother a box of Walker Shortbread cookies for her stocking every Christmas. They're her favorite.
Eunice - It really is a Walker's cookie. My kids give me a big tin of them every year for Christmas.
Manuela - My favorite cookies happen to be shortbread! And I do love Walkers with some clotted cream or lorna doones they hit the spot too.
Christy - Well, Walker's shortbread, of course! Seriously, I have been eating this shortbread since we discovered it year's ago in a little scottish shop (now closed) in the mountains of North Carolina. So glad I can find it almost anywhere now. We had the Christmas shaped ones in December and I gave a box to all our friends!
Jenn - Wouldn't you know? My favorite cookie is, and has almost always been, Walker's Shortbread :P My mother adored them and used to pick them up from the Europe-themed Busch Gardens in Williamsburg every time we went. I can't remember a Christmas without them, and am so glad the grocery store down the road sells them, too. If my husband forgets to put them in my stocking, I just help him out myself ;) It's hard to keep myself from buying them at other times, I have to steer clear of the cookie aisle.
Carol - What are my favorite cookies? Why, Walker shortbread cookies of course! Especially when I'm trying to win them for my Mom (age 80) who is having a Royal Wedding party!! Thank you for the giveaway!
Choosing a favorite cookie wasn't easy for some of you. A number of people listed more than one. And some of you Cookie Monsters just didn't know where to stop...
...like Mary: "I love homemade choc chip and choc chip oatmeal, but I really crave my grandmothers drop hermit cookies!! Oh and thin mints, no bake choc oatmeal, REAL butter cookies and those super thin ginger and thin lemon or sugar with the brown edges! So mean to make us chose ONE!"
...and Debbie: "My favorite cookie is chocolate chip, no it's gingersnap, no it's a sugar cookie, no it's a peanut butter cookie, no it's ...well, you get the idea.
I love 'em all!!!"
Here's a list of your favorite cookies from the contest with the number of people who "favorited" them:
chocolate chip - 12
shortbread - 11
sugar cookies - 5
chocolate chip oatmeal - 4
snickerdoodles - 4
gingersnaps - 3
chocolate chip cookie bar - 2
thin mints - 2
peanut butter - 2
coconut macaroons - 2
molasses - 2
oatmeal with raisins, walnuts - 2
oatmeal with dried cherries - 1
oatmeal with macademia, white chocolate - 1
chocolate chip shortbread - 1
mint chocolate chip - 1
gingerbread - 1
peanut blossom with chocolate kiss - 1
oreos - 1
white chocolate and pomegranate - 1
lemon shortbread - 1
lemon cookies - 1
butter cookies - 1
drop hermit cookies - 1
French buttery sables - 1
blackberry preserve shortbread thumbprints - 1
pastry pinwheels with marscapone, cranberies & tangerine zest - 1
anisette cookies
Wow, that is one yummy list of cookies.
One thing we can conclude from this list:
SHORTBREAD & CHOCOLATE CHIP COOKIES RULE!
-----------------------------------------------------------------------------
Recipes and ideas from other bloggers:

Here are some great-looking recipes and ideas I've come across recently. Check them out!
Blueberry Pretzel Clusters by Keep It Sweet. These look amazing--chocolate, blueberries, and pretzels--and, they're packed with antioxidants. What a great way to justify eating more sweets!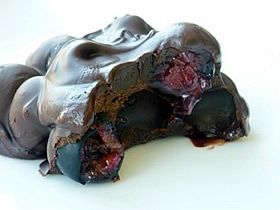 Lemon Meringue Cookies from Joy the Baker. I love lemon, and I love meringue. These are a win-win!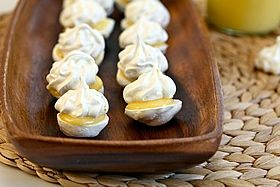 Chewy Dried Cherry, Honey, and Brown Rice Snack Bars from Becky Bakes. These are like Rice Krispie treats for grown-ups. Great idea and healthy ingredients.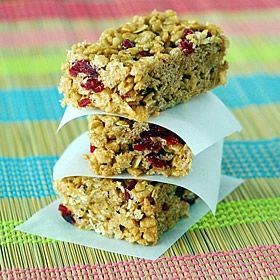 Chocolate Chip Cookie Dough Truffles from Recipe Girl. These are a work of art. Seriously, check out her photos. And, the recipe sounds delicious, too--something cookie-dough-loving T-Man would like.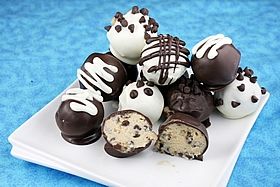 Ice Cream Bread from The Hungry Housewife. This has two ingredients: ice cream and self-rising flour. That's it. Seriously. I can't wait to try this.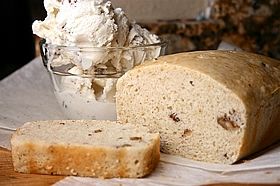 Angel Cake by Never Enough Thyme. Not to be confused with angle food cake--this one has egg yolks. It has a light texture, can be whisked by hand in one big bowl, and it bakes in a springform pan.
--------------------------------------------------------------------------------
Wishing you all a Yummy weekend!

Pin on Pinterest