This is one of my favorite lunches, especially when I'm trying to watch my calories, fat, and carbs. (Pretty much ALWAYS!) It's an edible salad base that also makes a pretty presentation.
Use large tomatoes topped with egg, chicken, tuna, quinoa or pasta salad for a meal. Use cherry tomatoes for appetizer portions. This is so easy!
Step 1. Cut the core from a large tomato. (No need to core cherry tomatoes.)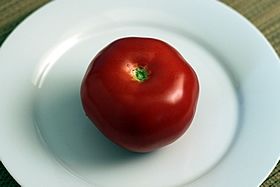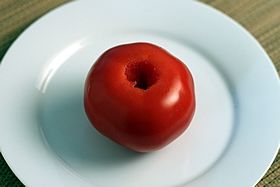 Step 2. Slice down the middle of the tomato, cutting almost all the way to the bottom.
Step 3. Continue cutting sections almost to the bottom, into quarters, then sixths, then eights. (Smaller cherry tomatoes only need to be quartered.)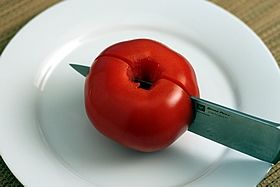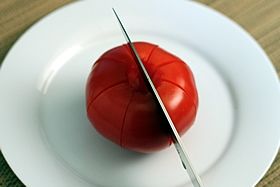 Step 4. Spread the tomato sections apart to form a flower shape.
Step 5. If desired, place lettuce leaves under the tomatoes. I think it looks prettier that way; and it's one more healthy ingredient to eat with the topping.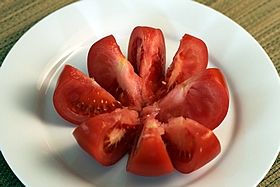 Step 6. Top the tomato with 1/3 to 1/2 cup egg, chicken, tuna, quinoa, or pasta salad.
Here's my healthy egg salad on top of a tomato flower. It's delish!
Click to view Egg Salad with Yogurt and Dill recipe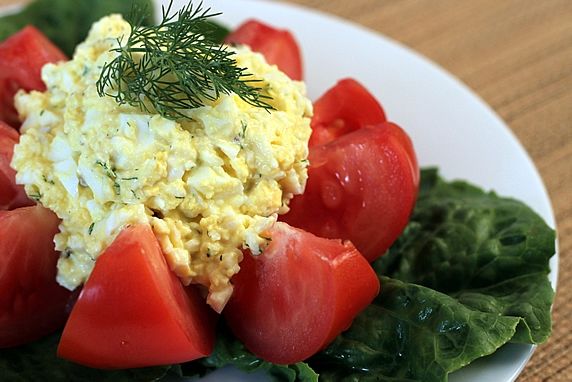 Get creative with toppings for tomato flowers. There are endless possibilities.
Make it a Yummy day!
Monica

Pin on Pinterest