I've created 6 different gift tags for you to print and attach to your St. Patrick's Day treats to add a fun, personal, finishing touch. This isn't traditionally a big gift-giving holiday, but it's a perfect time to give a small gift from your kitchen. Share a little Irish luck with friends, neighbors, co-workers, or at classroom parties.
To use the tags:
Print these on card stock, punch a hole in the corner and hang them from a ribbon or string.
Print them on sticker paper and stick them to your gift.
Attach the tags to toothpicks, bamboo skewers, or floral picks to stick in cupcakes, mugs or bowls of treats, or floral arrangements.
If you don't have a printer or specialty papers, you can have a store with printing services download and print them for you.
To download and print a full sheet of tags, simply click on the image below.
There are 2 of each of these 6 designs on a single sheet. One of the tags has a place to add "TO and FROM". You can also add that on the back of any of the other tags.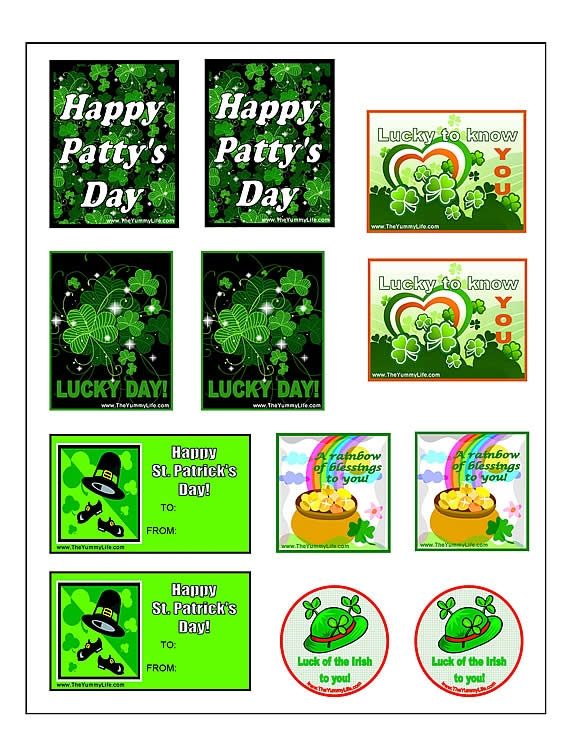 Pictured below are some St. Patrick's Day treats in a bag and jar with gift tags. I attached the tag to the jar with double-stick tape; or it could have been printed on sticker paper. The cellophane bags are 5x11. The recipe and instructions for this Green Party Mix are in a separate post.
Click here for Green Popcorn & Pretzel Party Mix post and recipe.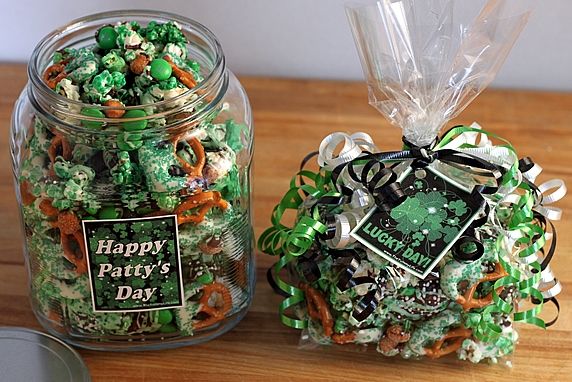 Here is some green colored popcorn in a mug, a small bucket, and a cupcake paper liner. An easy recipe for making colored popcorn is in a separate post.
Click here for Microwave Colored Popcorn post and recipe.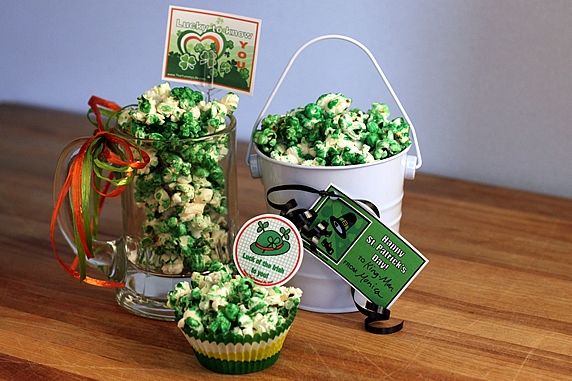 This "Lucky to know YOU" tag is attached to a floral pick and inserted in the mug of green popcorn.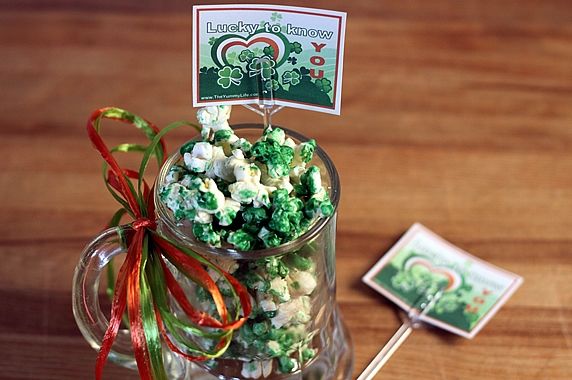 This round tag is taped to a toothpick for easy insertion into the cupcake liner filled with green popcorn. The is fun to stick in real cupcakes, too.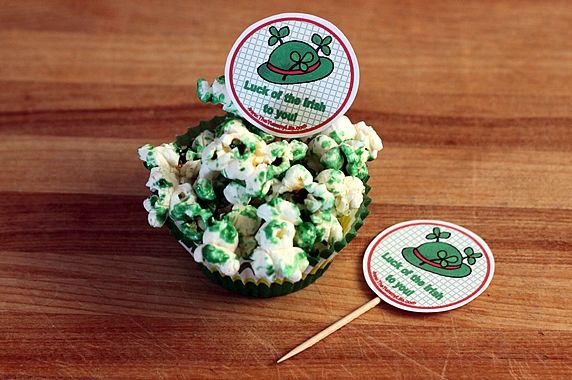 Rainbow mix: Here's a jar filled with a rainbow mix of colored popcorn.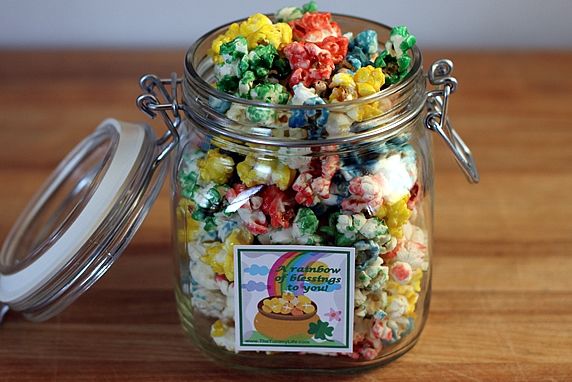 For more gift tags for other occasions, check out my posts:
Homemade gifts are always the best to give and to receive.
Make it a yummy St. Patrick's Day!

Pin on Pinterest