It only takes minutes to make a fun garnish with green onions by cutting them into thin shreds, soaking the shreds in ice water, and watching them magically curl. These thin shreds can be scattered on lots of foods to brighten their flavor and appearance. Try adding onion curls for a flavor boost to sandwiches, tacos, salads, rice, noodles, and so much more! These can be prepped ahead and kept in the fridge. Here's how easy it is.
Step 1. Trim off the root ends of the green onions. (They're also called scallions and spring onions.)
Step 2. Use a very sharp knife or a scallion cutter (pictured below) to cut the onions lengthwise, julienne-style into very thin shreds that are 3-5 inches long.
View my handy-dandy scallion cutter on Amazon. This inexpensive tool makes it fast and easy to cut long thin shreds of green onions.
Click here to see it in action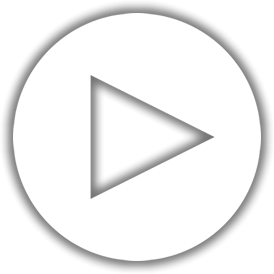 Click to pause
Step 3. Place the onion shreds in a bowl and add enough ice water to completely immerse the onions. You will see the shreds curl within 10-15 minutes. Once they've curled, drain the water. Pat them dry with a towel, or use a salad spinner to remove any excess water.
Step 4. Use the scallion curls right away, or wrap them in a paper towel, place them in a plastic bag or container, and keep them in the refrigerator. They should be good for 2-3 days.
For another fun garnish idea, check out my instructions for:
Easy Carrot Curls
Make it a Yummy day!
Monica
Green Onion Curls
By Monica
Green onions (also called scallions or spring onions)
1. Using a sharp knife (or scallion cutter), cut green and white onion parts julienne-style (vertically) in long thin 4-5" strips.

2. Immerse cut onions in bowl of ice water for 10-15 minutes until curled.

3. Drain and pat dry, or spin dry in salad spinner.

4. Use right away or wrap in paper towel, insert in plastic bag, and refrigerate for 2-3 days.

Use onion curls as a garnish, on sandwiches or tacos, in salads, or in rice and noodle bowls.