I like to cook. It relaxes me. It makes me happy. Most of the time.
Sometimes I want a break from cooking, or I don't have time to put a lot of effort into cooking. When this deary is weary, I like to have some foods on hand that are ready to use and eat. By that, I mean cooking something that has uses in several recipes. So, I don't have to do everything from scratch every time. Whew!
That's one of the things I love about Grammy's Granola. I make up a batch, and then I can use it in countless ways. It adds wholesome, crunchy goodness to so many dishes. I hope you'll give it a try. You'll see. You may end up wanting Grammy to be your Grammy, too. I've had more than one friend who wanted to be adopted by Grammy. So, you'll have to get in line.
Here are some of the things I make using Grammy's Granola. These are all super simple.
First, the obvious: It's great by itself to munch on as a snack.
You can add some M&Ms to make it a sweeter trail mix kinda thing. I know what you're thinking. I shouldn't be adding candy to something that is supposed to be nutritious. But, I gotta have some chocolate sometimes. I just gotta. And, if I use the dark chocolate M&Ms, doesn't that mean I'm getting some of those good antioxidants that dark chocolate is supposed to have?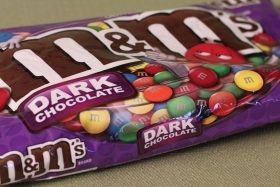 Well, that's my excuse, and I'm sticking with it. Look how yummy this granola looks with a few delicious nutritious M&Ms mixed in.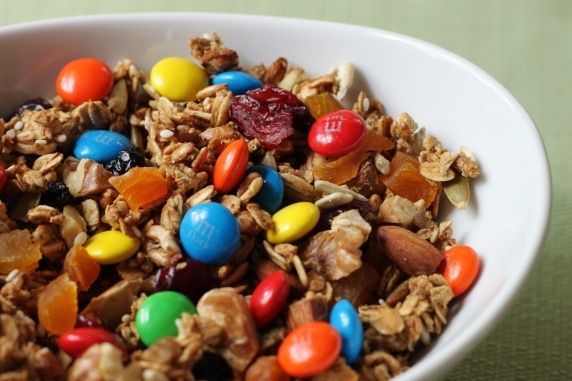 Here are some easy breakfast ideas for Grammy's Granola
WITH MILK
Grammy's Granola with milk for a quick, nutritious breakfast cereal. Easy peasy.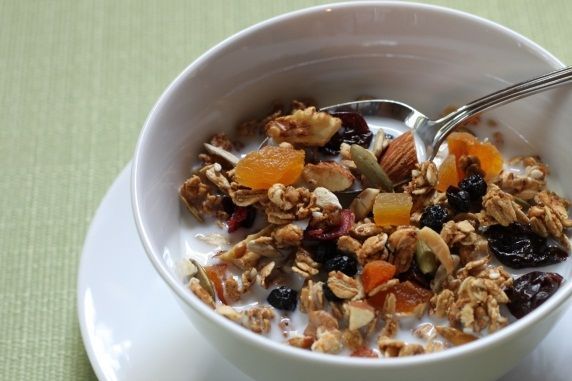 WITH YOGURT
Grammy's Granola with yogurt for a power-packed breakfast. Use Greek yogurt and you'll get an extra protein boost.
AN ELEGANT PARFAIT
A layered granola, fruit, and yogurt parfait. I prefer to use Grammy's Granola without the dried fruit for these. It looks fancy served in stemware: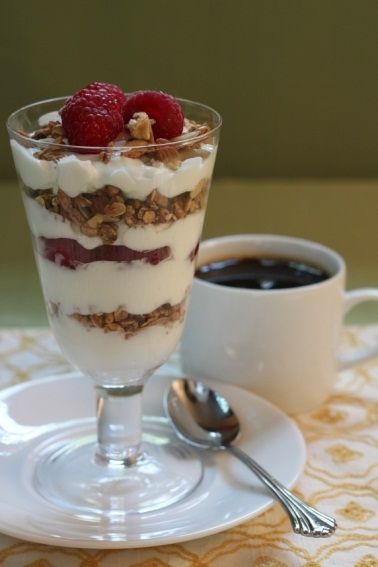 A parfait is handy in a glass mug for a breakfast buffet eat-on-your-feet choice or a convenient grab-and-go on-the-way-out-of-the-house breakfast.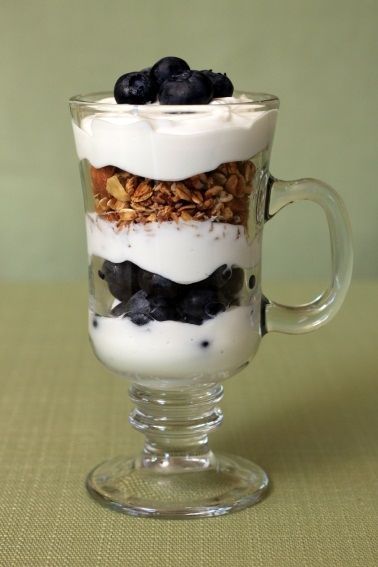 GRANOLA PANCAKES
Here's one of my faves.
Sprinkle granola on top of your favorite pancake batter as it cooks.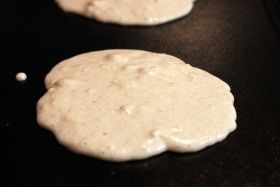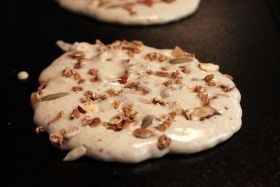 These are delicious served with maple syrup.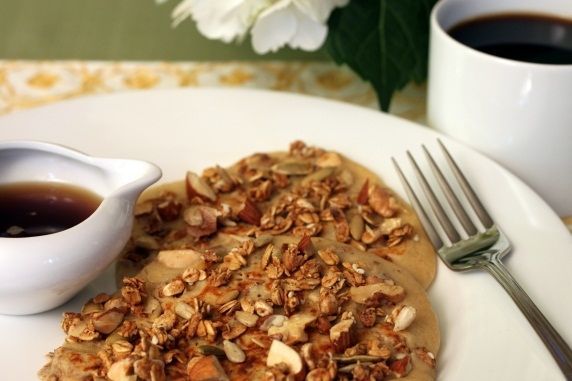 Add some fresh fruit, too, if you like. Blueberries or bananas are always good.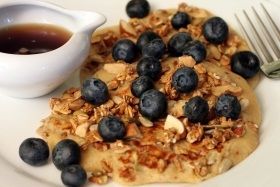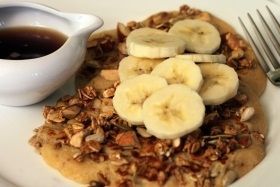 And for dessert . . .
GRANOLA ICE CREAM SUNDAES
How about a scoop of ice cream with granola and fresh fruit? (Again here, I prefer to use Grammy's Granola without the dried fruit for these.) King-Man likes vanilla ice cream and only vanilla ice cream. Isn't he boring easy-to-please? My taste buds want more flavors, so I add goodies on top. Like these raspberries. Yum.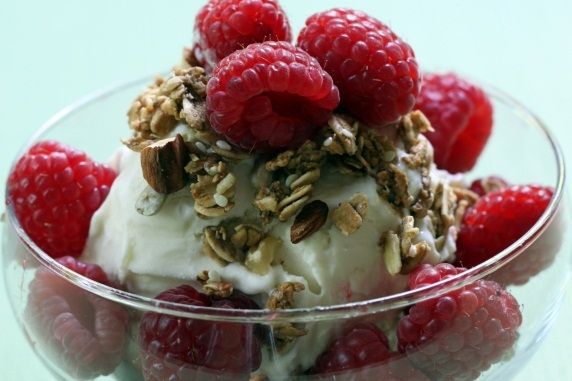 How about some nectarines?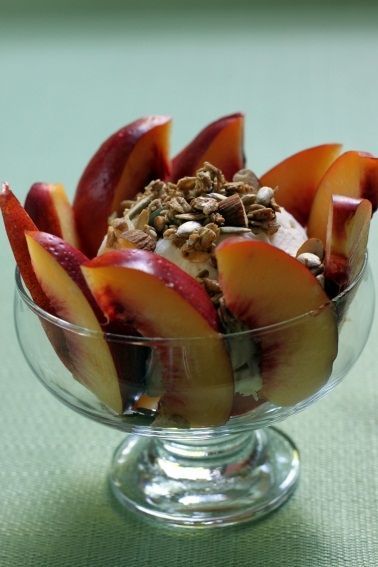 And, now for the grand finale. You have to try Grammy's Granola on a hot fudge sundae. It is to die for. Buy ready-made fudge sauce, or make your own. Here's my easy Velvety Hot Fudge Sauce recipe.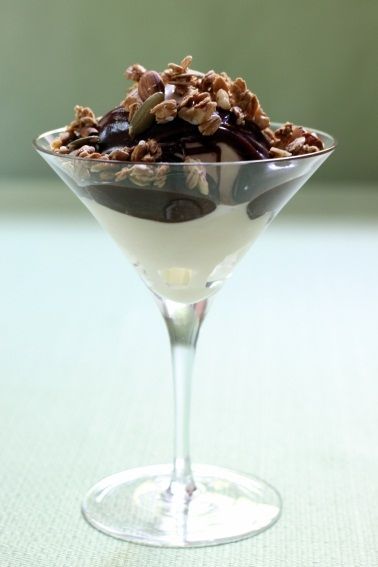 The combination of crunchy granola, hot fudge sauce, and cold, creamy ice cream is hard to beat.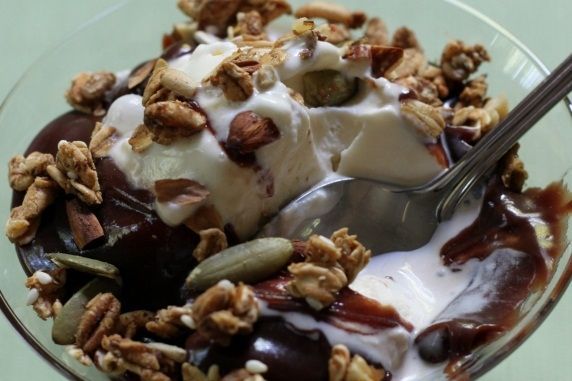 Make it a yummy day!
Related posts:
Grammy's Granola Recipe
Make A Granola Gift Jar
Honey Nut Granola Bars

Pin on Pinterest